Overview
Built to resemble a rural Peruvian village (the property features hotel rooms and villas perfect for families and groups), the Belmond Rio Sagrado is one of the most unique luxury hotels in Peru. Located between the towns of Urubamba and Ollantaytambo in one of the most privileged locations along the Urubamba River, the property provides an ideal base for settling into the Peruvian Highlands and exploring the many Incan sites of the Sacred Valley.
Experience
Below is how we generally recommend setting up stays at this property, but longer or shorter durations are also possible.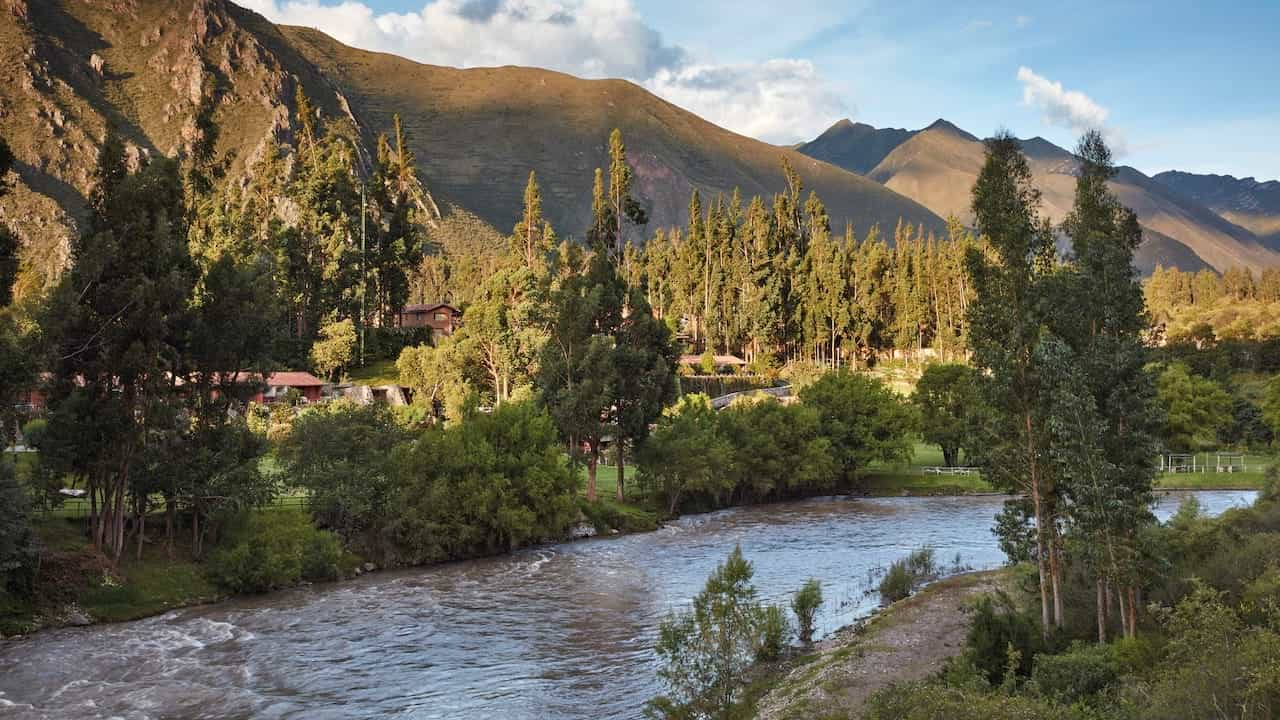 Day 1
Welcome to Belmond Rio Sagrado
On arrival to the airport in Cusco you will be met by your private guide and driver and transported to the Sacred Valley of the Incas and the hotel (about a 2 hour scenic drive). Depending on your arrival time you may have some time to explore near the lodge.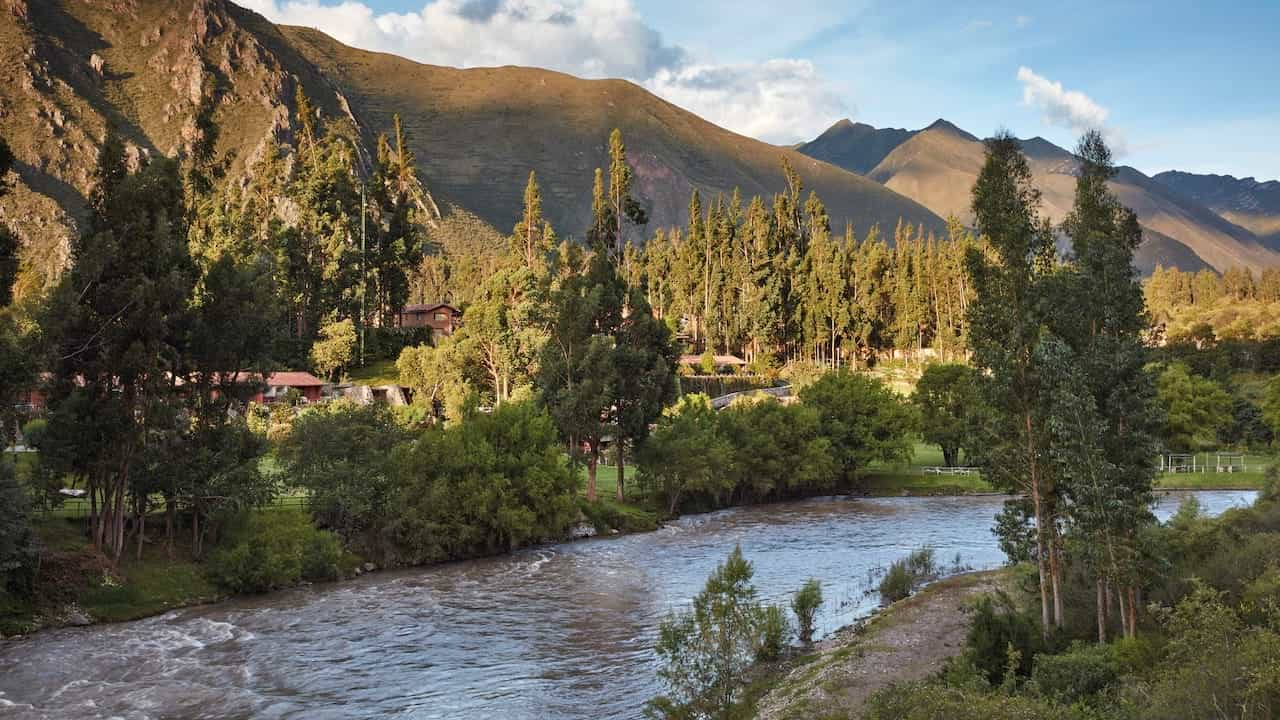 Day 2-3
Activities in the Sacred Valley
You will spend your days in the Sacred Valley doing activities with your private local guide. There are a variety of excellent activities and visitor sites and we'll discuss the possibilities with you and recommend the best choices based on your interests. Some great options include:
Excursions to Incan Ruin sites and local indigenous markets.
Hiking along various trails used since Incan times.
Horseback riding to viewpoints in the vicinity of the hotel.
Mountain biking in remote areas of the Sacred Valley.
...Among many others!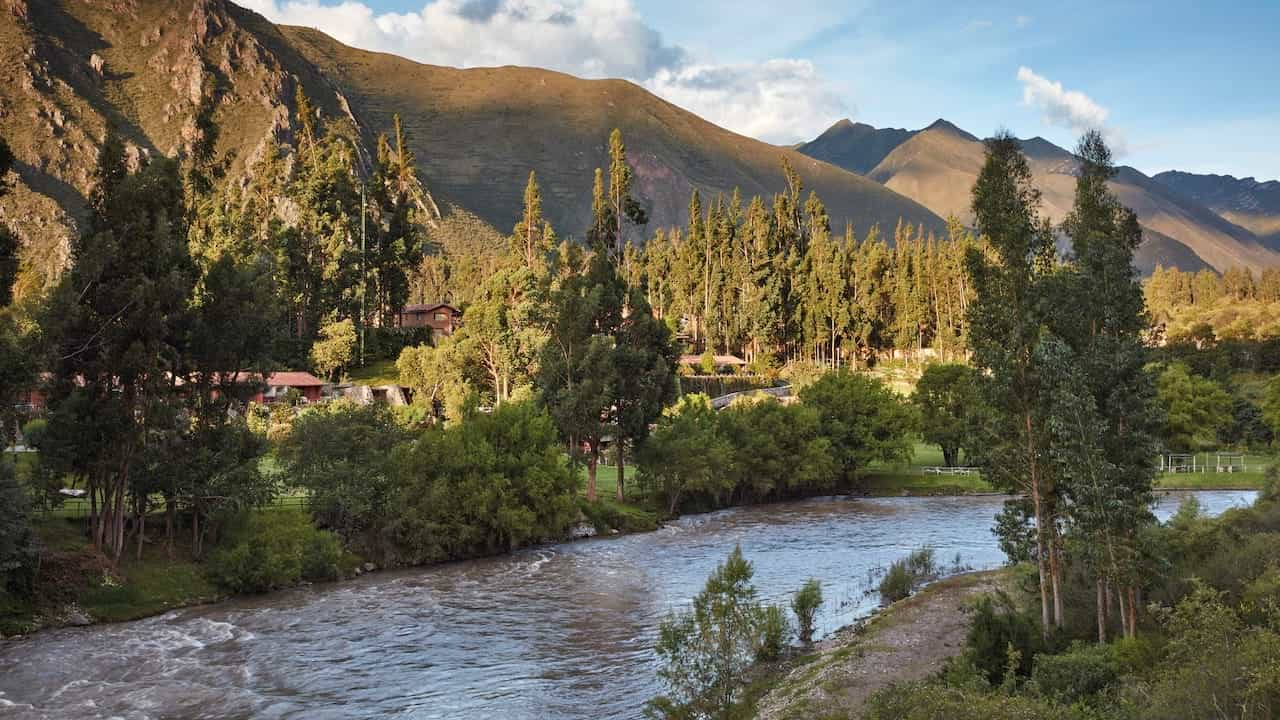 Day 4
Departure Day
You'll depart today for your next destination or to head home. Transportation will be scheduled accordingly.
What to Expect
Guided Excursions Activities every day to choose from, in the company of expert local guides.
Transportation to and from the hotel Comfortable vehicles with Trip Harvest guide and driver.
Luxury Accommodations Top-end accommodations in the luxury hotel.