Overview
Set on 70 acres of panoramic natural terrain, Enchantment Resort is located in the spiritual heart of Sedona, surrounded by the towering red rock walls of Boynton Canyon. Enchantment Resort combines the rugged grandeur of the Southwest landscape and Native American culture. Featuring 218, one-story guest accommodations, over 140 weekly guest activities and panoramic views of red rock formations, this premium Sedona Resort is a place to naturally feel alive. Activities, relaxation, and postcard-worthy golf await in this Northern-Arizona hideaway.
Experience
Below is how we generally recommend setting up stays at this property, but longer or shorter durations are also possible.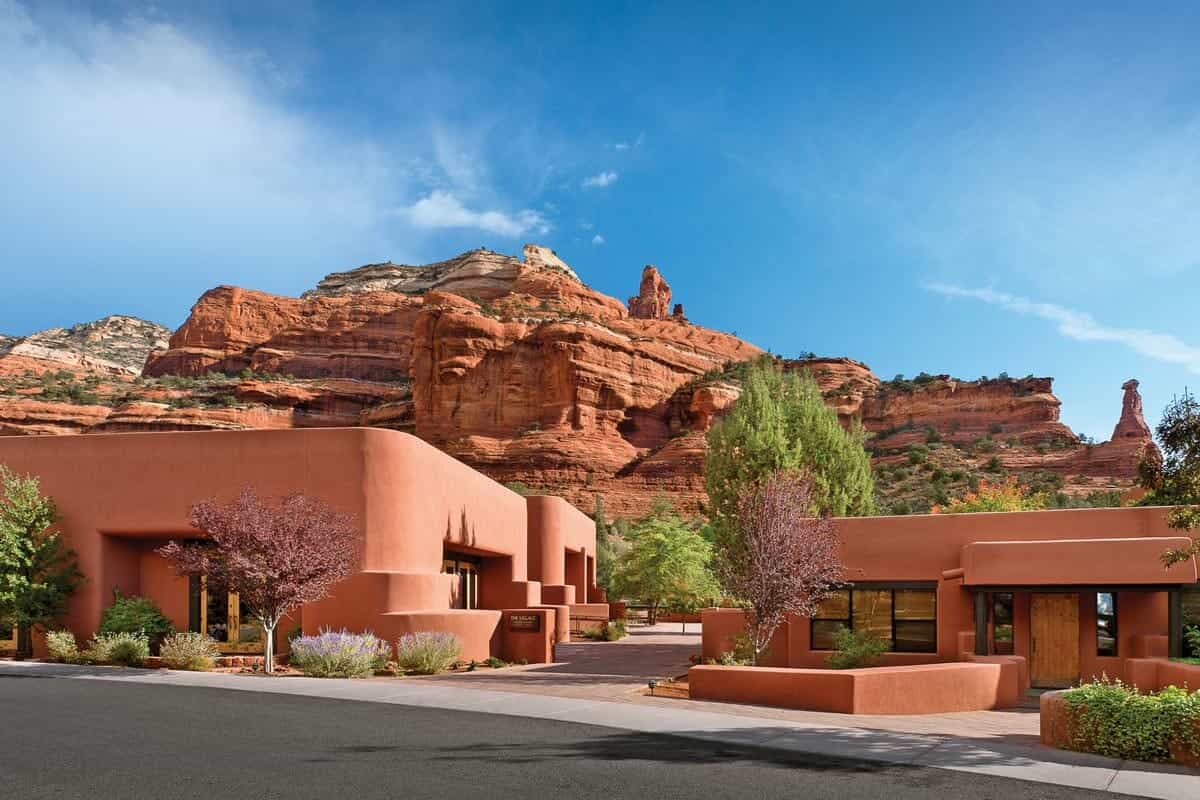 Day 1
Transfer to Enchantment Resort
You'll be met at the airport and transported to the hotel where you will be welcomed and briefed on your stay for the upcoming days. Depending on your flight schedule, you may have some free time to explore near the hotel.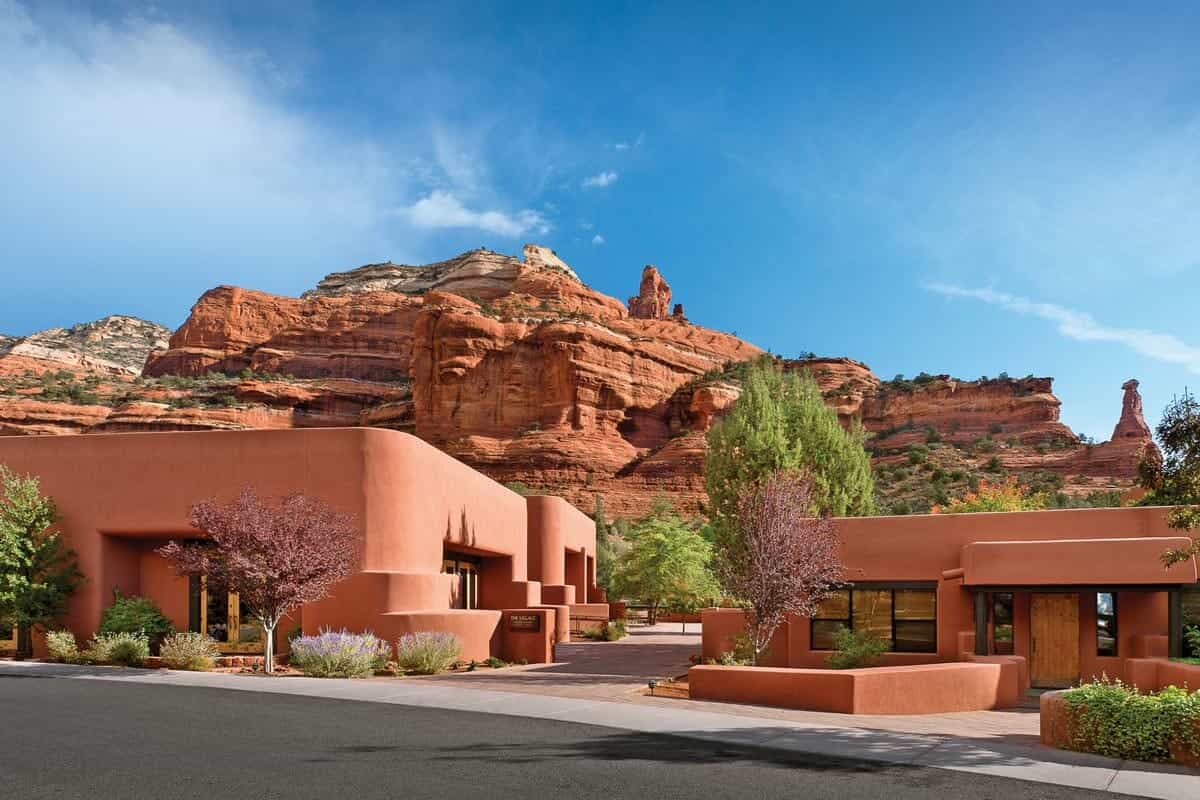 Day 2-3
Activities at and near your hotel
Today you have free time to do activities at and near the hotel. The hotel offers a number of options that can be set up on site. The hotel staff will discuss options with you and help you decide what's best for you (note that some activities do have an additional cost). Some great choices include:
Golf at the exclusive 7 Canyons course (normally only for members).
Hiking trails in the area.
Biking along trails and paths in the area.
Enjoying the resort pool and other installations.
...Among many others!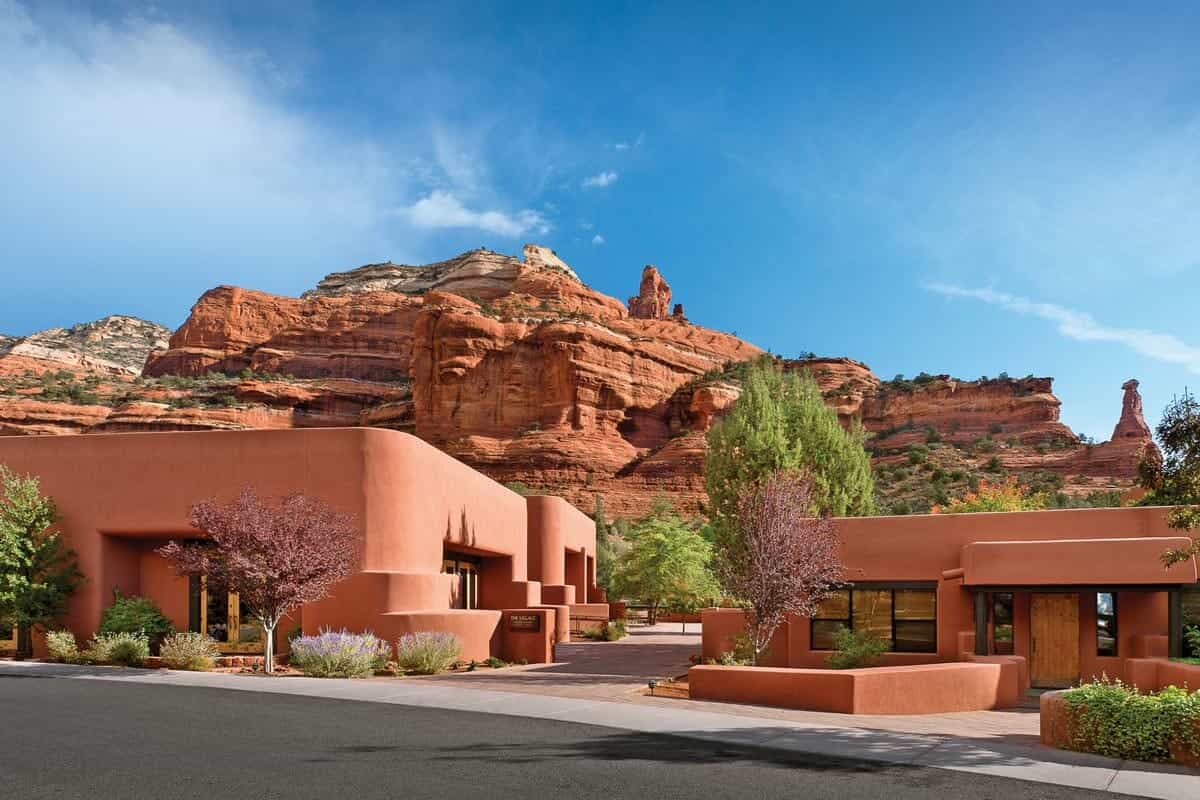 Day 4
Departure Day
You'll depart today for your next destination or to head home. Transportation will be scheduled accordingly.
What to Expect
Transportation to and from lodge Comfortable vehicles with a professional driver.
Luxury Accommodations Top-end accommodations in the luxury hotel.
Specialized Services Including: Access to Seven Canyons Golf Club, Shuttle & Dining, Fitness Center Access, Morning Juice delivered to your Casita, Kids Camp, Hiking Excursions, Putting/Chipping Course, Resort Parking, Stargazing tours, Tennis Court Access, Racquets and more!