Overview
Experience desert luxury in adobe casitas with a backyard full of saguaro cacti, dramatic valleys and iconic Pinnacle Peak. Discover Scottsdale's vibrant Native American art, history and Old West lore. The surrounding hills are ripe with outdoor adventure, including two world-class golf courses a quick shuttle away. Locally inspired spa treatments, a bi-level pool and authentic Southwest cuisine fulfill your dreams for a relaxing desert escape.
Experience
Below is how we generally recommend setting up stays at this property, but longer or shorter durations are also possible.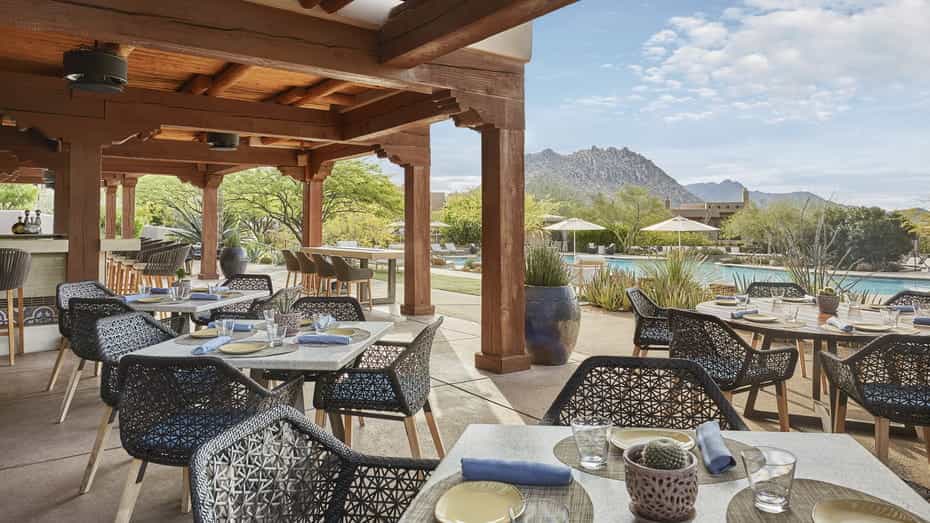 Day 1
Transfer to The Four Seasons Scottsdale
You'll be met at the airport and transported to the hotel where you will be welcomed and briefed on your stay for the upcoming days. Depending on your flight schedule, you may have some free time to explore near the hotel.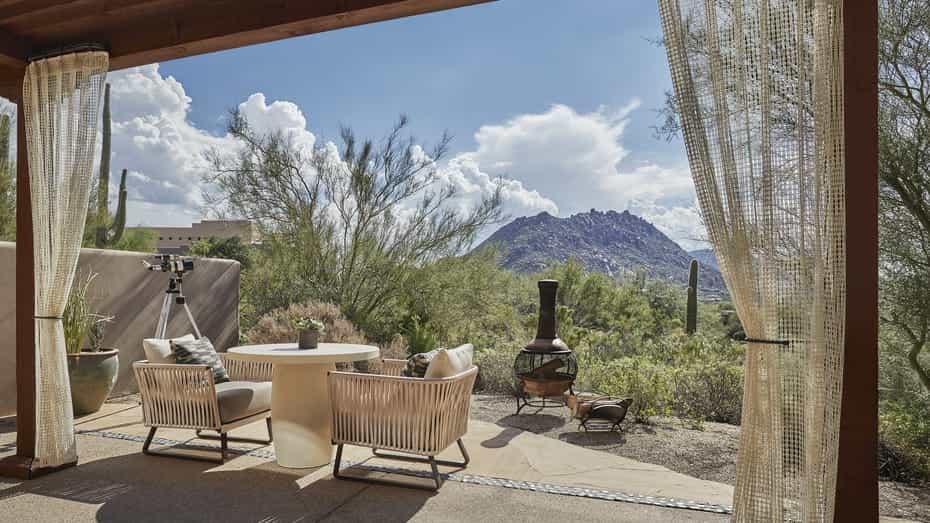 Day 2-3
Activities at and near your hotel
Today you have free time to do activities at and near the hotel. The hotel offers a number of options that can be set up on site. The hotel staff will discuss options with you and help you decide what's best for you (note that some activities do have an additional cost). Some great choices include:
Golf at the resort's iconic Monument and Pinnacle golf courses.
Hiking trails in the area.
Biking along trails and paths in the area.
Enjoying the resort pool and other installations.
...Among many others!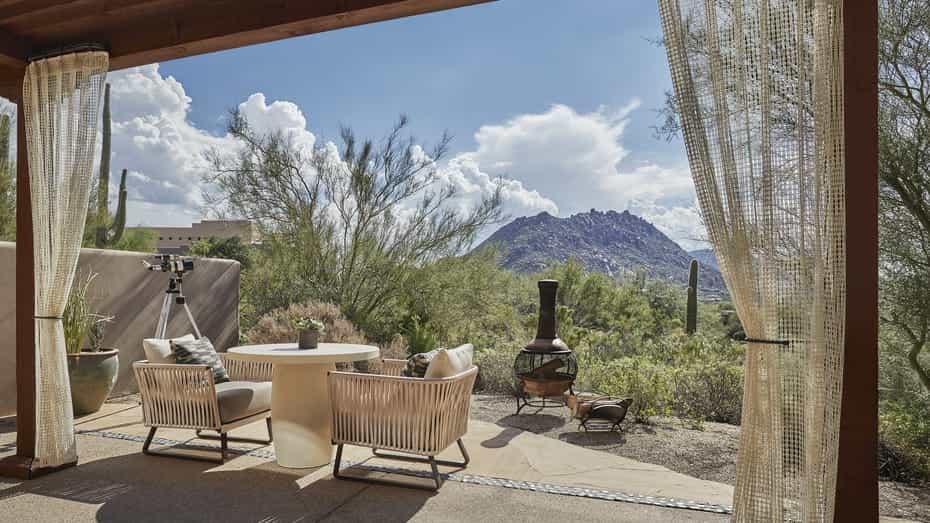 Day 4
Departure Day
You'll depart today for your next destination or to head home. Transportation will be scheduled accordingly.
What to Expect
Transportation to and from lodge Comfortable vehicles with a professional driver.
Luxury Accommodations Top-end accommodations in the luxury hotel.
Specialized Services Including: Customized day trips, mountain biking, WiFi, morning coffee and pastries, children's pool, bi-level free form pool, guided hikes, 24-hour in room dining, yoga and other classes, kids carnival, Troon Golf shuttle, and more!